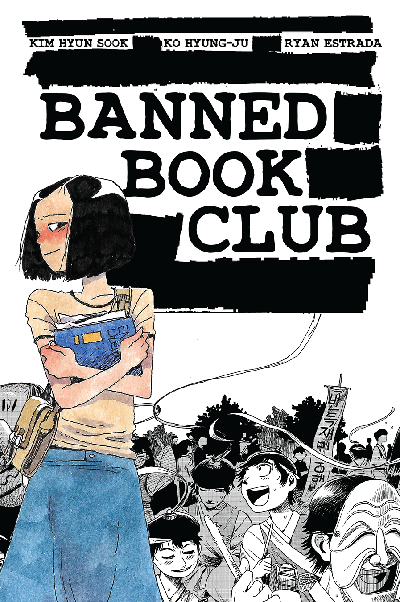 Banned Book Club
Written by Kim Hun Sook & Ryan Estrada, Illustrated by Ko Hyung-Ju
November 18 - December 22, 2020
5 Sessions; 10 PD Hours
Moderator: Karen Kane
It's 1983 during South Korea's Fifth Republic ― a military regime has entrenched its power through censorship, torture, and the murder of protesters. In this charged political climate, a freshman named Kim Hyun Sook seeks refuge in the comfort of books and an unusual book club. Hyun Sook soon discovers, in a totalitarian regime, the delights of discovering great works of illicit literature are quickly overshadowed by fear and violence. In "Banned Book Club," Hyun Sook shares her dramatic true story of political strife, fear-mongering, the death of democratic institutions, and the relentless rebellion of reading.