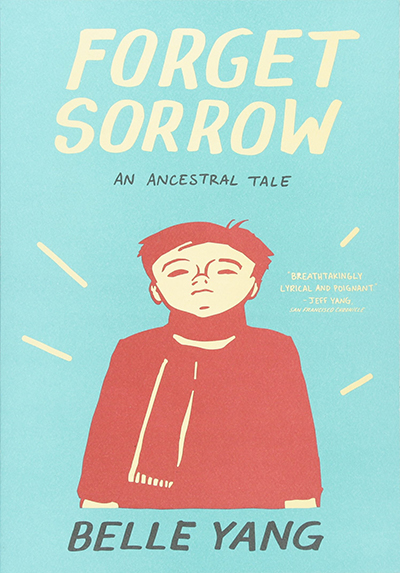 Forget Sorrow: An Ancestral Tale
Understanding China through Graphic Novels – Online Book Group
by Belle Yang
November 20 – December 17, 2019
4 Sessions; 8 PD Hours
Moderator: Karen Kane

This graphic novel follows the story of Belle, nicknamed "Forget Sorrow" to mark a new beginning for her family in America. Upon her return from college, Belle's finds comfort in her father's tales of his family's plight in Manchuria during the Second World War. Bell's great grandfather, "the Patriarch," had lorded over a prosperous estate before conflict, famine, and later, Communist oppression diminished his power and divided his family. "In wonderfully dreamy – and often nightmarish – black-and-white images" (San Francisco Chronicle), Belle finds the strength to honor both her father and herself in recalling the lives of her ancestors.