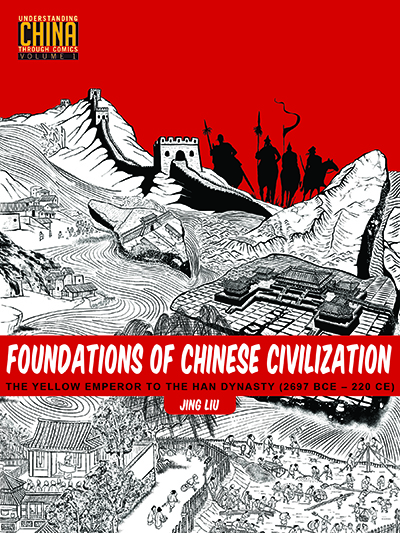 Foundations of Chinese Civilization: The Yellow Emperor to the Han Dynasty (2697 BCE - 220 CE)
Understanding China through Comics, Book 1 – Online Book Group
by Jing Liu
September 18 - October 8, 2019
3 Sessions; 6 PD Hours
Moderator: Karen Kane

This first book in the Understanding China Through Comics series, covers a graphic history of China's earliest times, introducing philosophies like Confucianism and Daoism, the story of the Silk Road, the Qin and Han Dynasties, and the process of China's unification. Author and artist Jing Liu uses strong ink art and a storyteller's feel for pace and plot to depict storylines ranging from the political and economic to the cultural and personal. The result is a book that doesn't just recount the history of China, but leaves readers with a nuanced understanding of a deeply rich period of time.