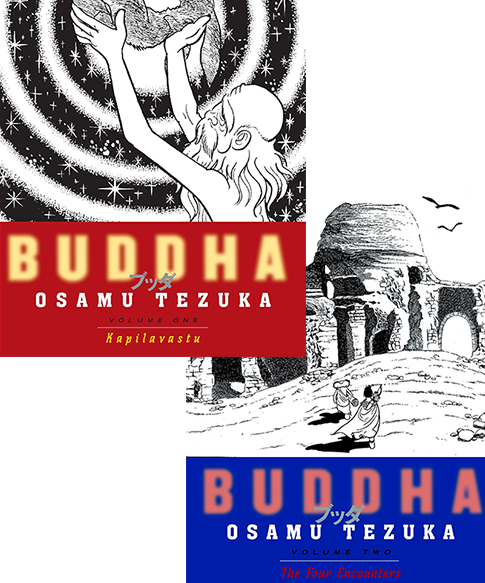 Buddha: Kapilavastu. Vol I and The Four Encounters. Vol II
Graphic Adaptations Series
Written and Illustrated by Osamu Tezuka
January 30 - March 19, 2019
6 Sessions; 12 PD Hours
Moderator: Karen Kane
Osamu Tezuka's vaunted storytelling genius, consummate skill at visual expression, and warm humanity blossom fully in his eight-volume epic of Siddhartha's life and times. Tezuka evidences his profound grasp of the subject by contextualizing the Buddha's ideas; the emphasis is on movement, action, emotion, and conflict as the prince Siddhartha runs away from home, travels across India, and questions Hindu practices such as ascetic self-mutilation and caste oppression. Rather than recommend resignation and impassivity, Tezuka's Buddha predicates enlightenment upon recognizing the interconnectedness of life, having compassion for the suffering, and ordering one's life sensibly. Philosophical segments are threaded into interpersonal situations with ground-breaking visual dynamism by an artist who makes sure never to lose his readers' attention.